Upcoming Events, Opportunities, & Announcements!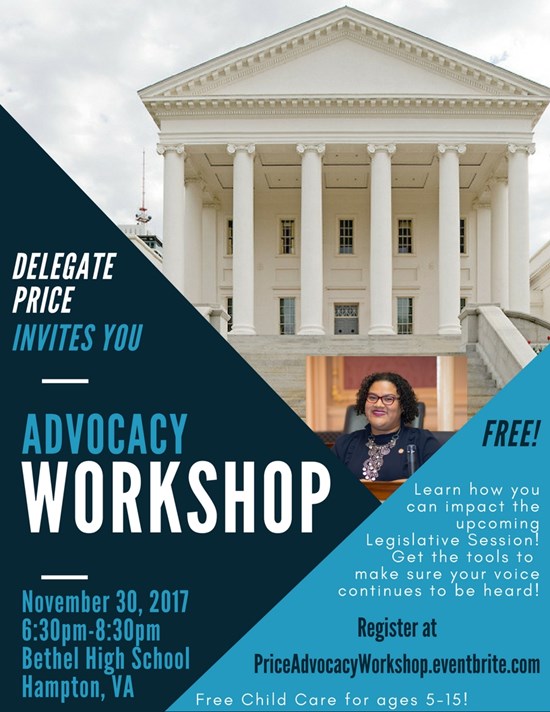 Click for more info!
Peninsula Town Center - November 18th!
Click for more info!
25th Annual Celebration in Lights November 23, 2017 - January 1, 2018
Hollydazzle 2017 will be held December 2nd 4p-8p!
Click for more info!
For more of Hampton's Holiday Events, Click here!
Other Happenings & Announcements in the Area
Kudos & Congrats
Heritage High School's Boys Volleyball Team are the 2017 Class 4 Eastern Regional Champions! Congratulations!
Discovery STEM Academy one of five national recipients of the Learning by Design Reward! Click the logo for more info! Congrats!
Congratulations Governor McAulliffe for being named "Governing 2017 Public Official of the Year for Governors"! Read more by clicking his picture!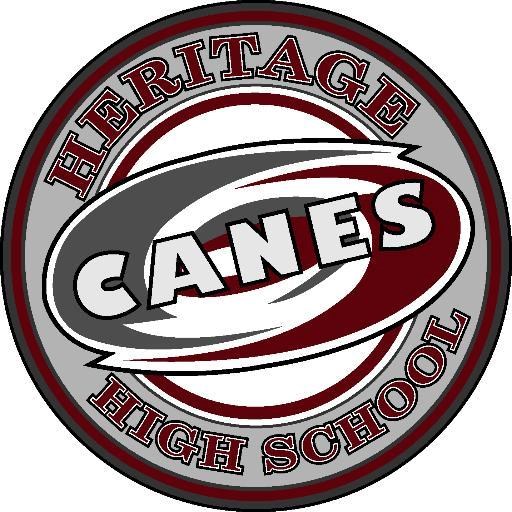 Congratulations to Heritage High School! The American Library Association (ALA) awarded more than $500,000 in grants for 28 libraries in 21 states to design and implement coding programs for young people. The grants are part of ALA's ongoing Libraries Ready to Code initiative sponsored by Google to promote computer science (CS) and computational thinking among youth. It is the first time ALA has dedicated funding for CS programs in libraries. Heritage High School was the only school in the Commonwealth to be awarded!
Did you know?
There are grant opportunities available for Businesses located in Enterprise Zones- click for more info and how to apply!
Governor-Elect Ralph Northam and his transition team are looking for dedicated and committed individuals to serve within the administration for the next four years. Full time positions and positions on boards and commissions are available. Interested citizens should apply at this website: http://govelect.virginia.gov/
Continuous Events!
Newport News City Council Meeting: City Council typically meets the 2nd and 4th Tuesdays of each month at 7:00 pm in City Council Chambers, City Hall, 2400 Washington Avenue. Meetings are shown live on the City's Cable Channel NNTV (Cox Ch 48/Verizon Ch 19) and are streamed live on www.nnva.gov/nntv. City Council meetings are also available to be watched on-demand the day following the meeting. Oftentimes City Council holds work sessions in the 10th floor conference room of City Hall in the afternoon before the regular meetings. Work sessions are open to the public. Agendas for work sessions and regular meetings are available online in the Agenda Center the Friday before the meeting.
Newport News School Board Meeting: For their schedule, click here. Regular Meetings: 6:30 p.m. and Work Sessions: 5:30 p.m. The meetings are located at the Auditorium at the NNPS Administration Building, 12465 Warwick Boulevard, and unless otherwise noted, all meetings of the School Board are open to the public. To watch past meetings, click here.
Hampton City Council Meeting: City Council meets on the 2nd and 4th Wednesday of each month. The meeting begins at 6:30pm at Hampton City Hall, 22 Lincoln Street, Hampton, VA 23669. Click here for the agenda, once it has been posted http://www.hampton.gov/3098/City-Council-meeting-information
Hampton School Board Meetings: School Board meetings are held on the first and third Wednesday of each month. The first meeting of the month is a regular meeting and is televised live on Cox Cable Channel 46 and FIOS Channel 20. This meeting is held at Jones Magnet Middle School, 1819 Nickerson Blvd. The second meeting of the month is a work session and is not televised. This meeting is held at the Ruppert Sargent Building at One Franklin Street. Both meetings are open to the public and begin at 6:30 p.m.
South District Townhall Meeting - 2nd and 3rd Thursdays
2nd Thursday - Midtown Community Center 6:00pm-7:30pm

3rd Thursday - Downing Gross Cultural Arts Center 6:00pm-7:30pm

Hosted by Councilwoman Saundra Cherry
North District Townhall Meeting - 4th Mondays
Denbigh Community Center

7pm

Hosted by Councilwoman Sharon Scott
Check back often for more events!