Events with Delegate Price
Sunday, February 9, 2020
3:00 PM to 4:00 PM
Register at http://bit.ly/PreCrossoverConvo
---
Tuesday, February 11, 2020
to
Wednesday, February 12, 2020
12:00 PM
Today, the House must finish all of its work on House bills (other than the budget and continuing resolutions) and the Senate must finish all of its work on Senate bills! Then, all of the bills that passed out of one body will go to the other. So when you're following a House bill, you'll be contacting Senators for votes and vice versa.
---
Friday, February 21, 2020
to
Friday, February 28, 2020
1:00 AM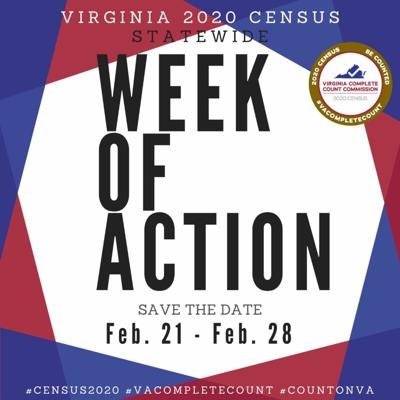 We have to make sure everyone is counted in VA for the #Census2020 - Part of that is making sure the US Census Bureau has enough LOCAL workers! Did you know Census takers in NewportNews and Hampton could make between $18.5-$20.50 per hour? Find out more info at 2020census.gov/jobs
If you live in the 757, you can sign up for Census updates by text if you send "PLEDGE" to 757-210-3232. Let's take action to make sure we have a Complete Count in Virginia in 2020!